It is not enough to hope for politics and magic technology to save the climate. Electric cars are not going to save the climate. We have to adjust our living standards.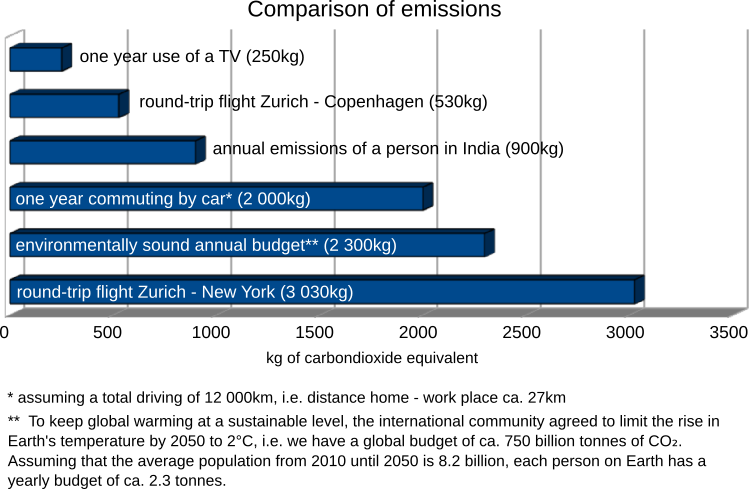 Mobility is among the biggest sources of climate gas emissions. For the young and hip city dwellers that means first of all: flying. You don't drive – great. You might be saving 2 Tons of CO2 per year. Just remember that a short flight (including the return) in Europe amounts to 500kg of CO2; a 6h-flight around 3 Tons; a trip to Australia or Indonesia 9 Tons or more!
So we have to be open for compromises. We have to give up some of the comfort we are used to. Fewer weekend trips to Spain. Less flights, more trips by train – even if it takes 6 hours or 7; even if it is a night in a sleeper compartment of a night train.
Train, bus and night train are by far the most ecological ways of travelling long distances; by a factor 5-10 less emissions compared to the airplane or the car.
Here is an incomplete list of night trains operating in Europe – a comfortable and ecological option for trips of 600-2000km.

Schnee-Express: https://www.schnee-express.com/
from northern Germany to ski areas in the alps.
Berlin-Malmö-Express: http://www.berlin-night-express.com/
from Northern Germany to Sweden, perfect for a summer holiday.
BTE-Autoreisezug: http://bahntouristikexpress.de/
Night train with car transportation from Lörrach (bei Basel) to Hamburg – avoid 8-9h driving, sleep instead!
Euro-Express Autozug: http://www.ee-autozug.com/
Night train with car transportation from Germany to Italy (Livorno and Verona).
Optima-Express: http://www.optimatours.de/
from Villach (Österreich) through the Balkans to Turkey (Edirne, near Istanbul) with car and motorbike transportation.
RZD http://moscow-paris.ru
2 Lines: Moskow – Berlin – Paris, and Moscow – Vienna – Nice. Once a week, very comfortable.
Train4You Urlaubs-Express: www.urlaubs-express.de
Night train with car transportation between Hamburg and Lörrach (near Basel), Verona, Villach, Munich (seasonal)
ÖBB Nightjet: www.nightjet.com
The biggest European night train network; daily regular services, also with car transportation on selected connections.
Also, the Scandinavian and Eastern European countries still have comprehensive night train networks.
Some people do not sleep so well on night trains but perfectly on buses – if that's you, take the bus!